Painted Round Head Jig Ball Collar, 1/16 and 1/8 oz, packs of 10, 25, 50 and 100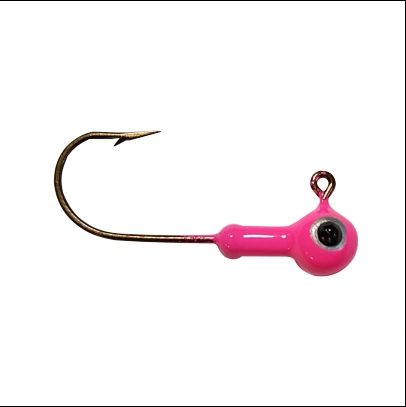 Painted Round Head Jig Ball Collar, 1/16 and 1/8 oz, packs of 10, 25, 50 and 100
    Our ball head jig heads are great for those anglers who want to take the time to tie their own jigs. Attach your favorite maribou, buck tail or any number of other materials to create your own "magic" jig. Though they could be used with soft baits, we suggest that a staggered or tapered barb jig head be used for better body retention.
    Our painted jig heads offer you a chance to customize the jig that you purchase right down to the type of clear finish that is applied. Whether you prefer a #2 or #4 hook or you would rather not have eyes painted on your jigs the choice is up to you. Simply select the options that you want and we will do the rest.
    All of our painted jig heads have an extra durable finish. The less you have to change your jig heads, the more you get to fish!
Reviews
Featured Products